Colonsay Cottage Hakuba
A modern three-bedroom house in Misorano, close to Echoland. Beautifully renovated, spacious open-plan living and dining, with fully equipped kitchen.
COTTAGE DETAILS
Location – Misorano/Echoland
Sleeps – 8
Bedrooms – 3
Bathrooms – 2
★★★★★ See reviews...
The Cottage
Colonsay Cottage Hakuba is a beautifully renovated three-bedroom self-contained house in the Misorano Forest, a few minutes walk to the restaurants, cafes, and bars of Echoland, and perfectly situated to explore all the major ski resorts in the area via the free shuttle buses which pick up just 25 meters to the cottage. There's also a hotel onsen just a minute's walk away.
The cottage makes perfect accommodation for eight people in the three bedrooms, with flexible bed configurations to cater for any kind of group. There are two full bathrooms and a large open-plan living/dining/kitchen area, featuring a brand new fully equipped kitchen.
MODERN OPEN-PLAN living spaces
The elegantly furnished living/dining/kitchen area has a vaulted ceiling and expansive windows and patio doors on all sides, allowing light to flood in and offering a view of the Happo-one mountain through the trees.
You will find everything you need to make your stay comfortable and enjoyable — a true home away from home.
The brand new kitchen, open to the lounge and dining area, features a massive fridge/freezer with built-in ice maker and plenty of storage space, an induction hob, a full-size oven, and a dishwasher, making those home-cooked meals a breeze. You will also find every appliance you'll need.
BEAUTIFUL BATHROOMS
The cottage has two bathrooms downstairs. One has a deep bath, letting you soak up to your neck after a hard day on the slopes. There is also a powerful rainfall shower. The other separate bathroom, though smaller, is fully fitted with a a shower, toilet and wash-stand, meaning that no-one has to wait in line on those mornings when you're all trying to get out early to make first tracks.
Both bathrooms have built-in heaters and drying functions, allowing them to function as drying rooms where you can hang up your wet gear to dry.
Luxurious bedrooms
The cottage has three double bedrooms upstairs.
Bedroom 1
There is a comfortable queen size bed that can be split into two singles for complete flexibility. Crisp linens compliment the tasteful decor, offering a refined and peaceful private space, a mixture of traditional Japanese and modern western styles. The huge windows flood the room with light.
Bedroom 2
This bright double bedroom also has a queen size bed that can be split into two singles for complete flexibility.
Bedroom 3
This third double bedroom, located at the back of the house, also has a queen size bed that can be split into two singles, as well as a bunk bed sleeping an additional two guests.
READING NOOK
There is a quiet reading nook on the upper hall, with two comfortable lounging chairs and a built in bookcase — a great place to relax with a book, or just sit with a coffee while admiring the view of the mountain through the window.
RESORT-STYLE OUTDOOR LIVING AND DINING
Wrapping around two sides of the house is a beautiful deck where you can spend all day and evening during the warmer months. There is a large dining table and chairs, for enjoying family breakfasts or BBQs. The comfortable sofa and chairs offer a relaxed area for outdoor lounging.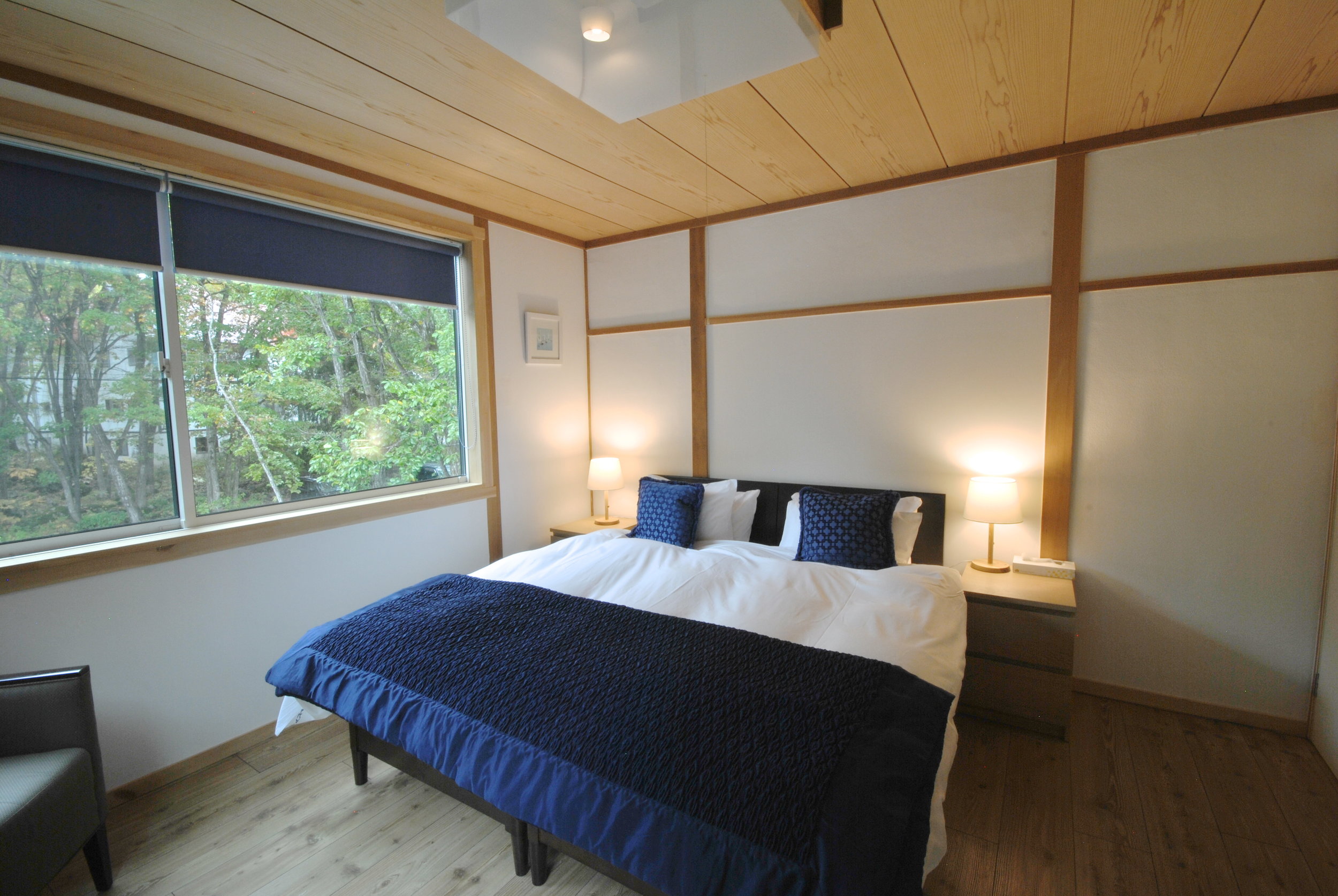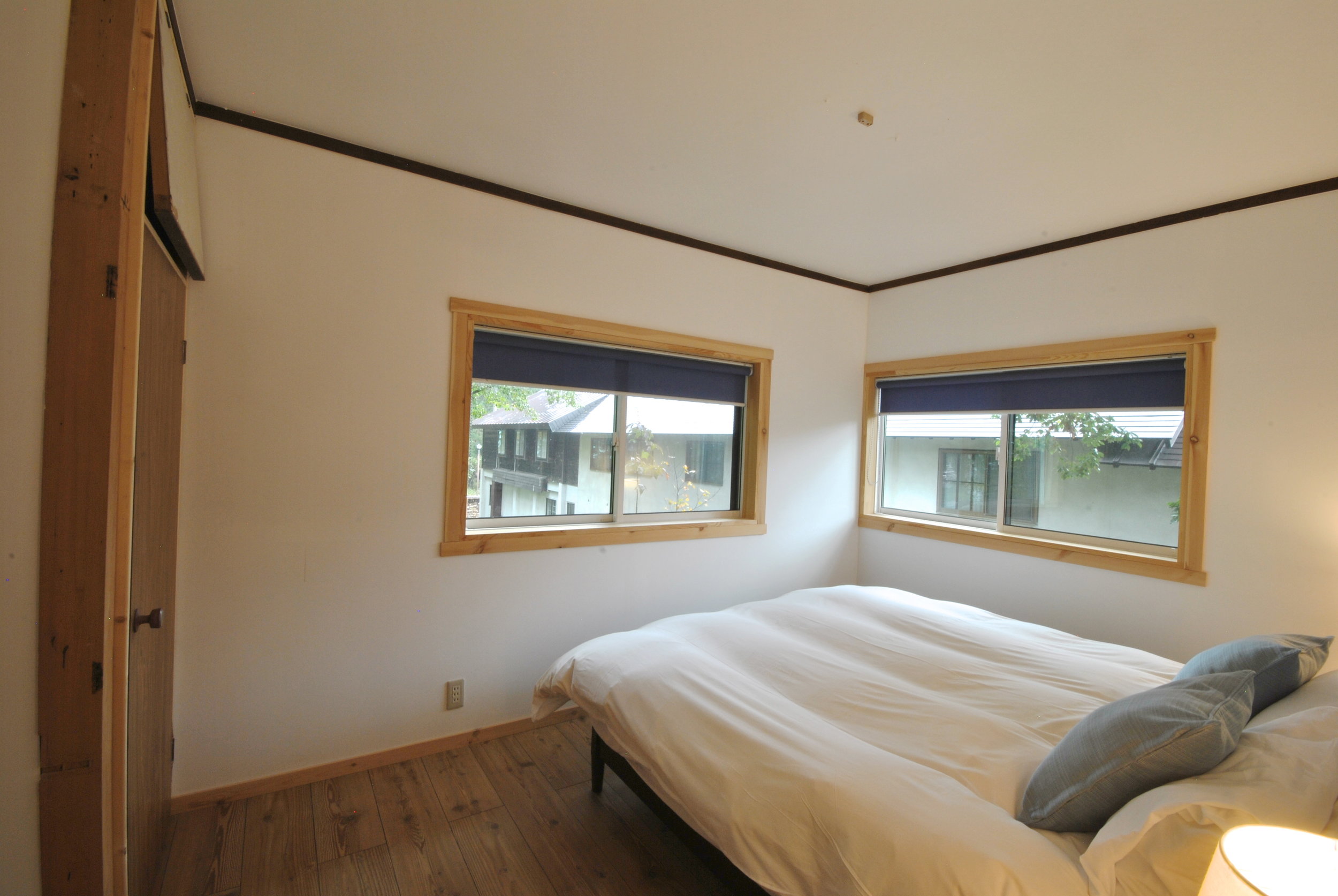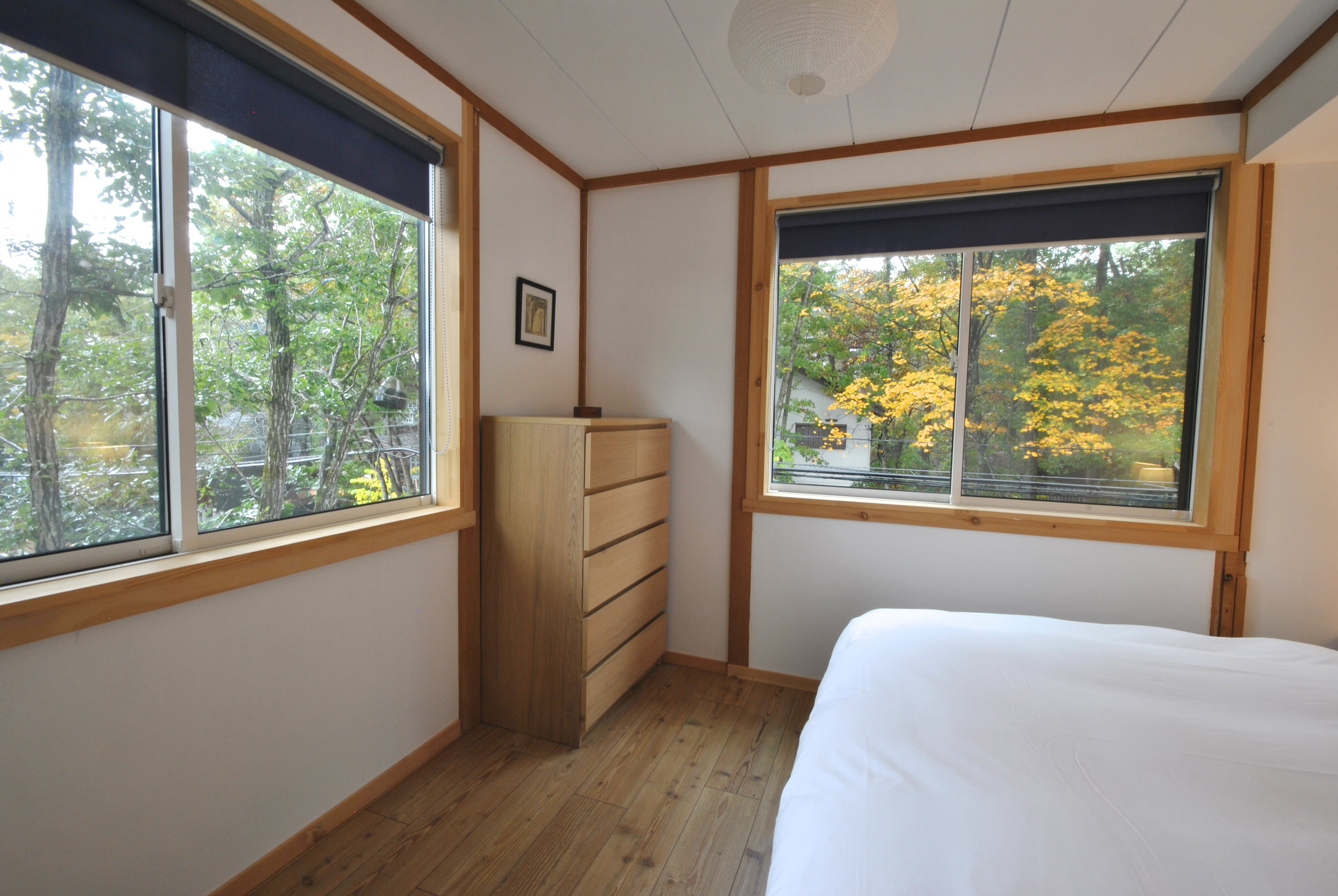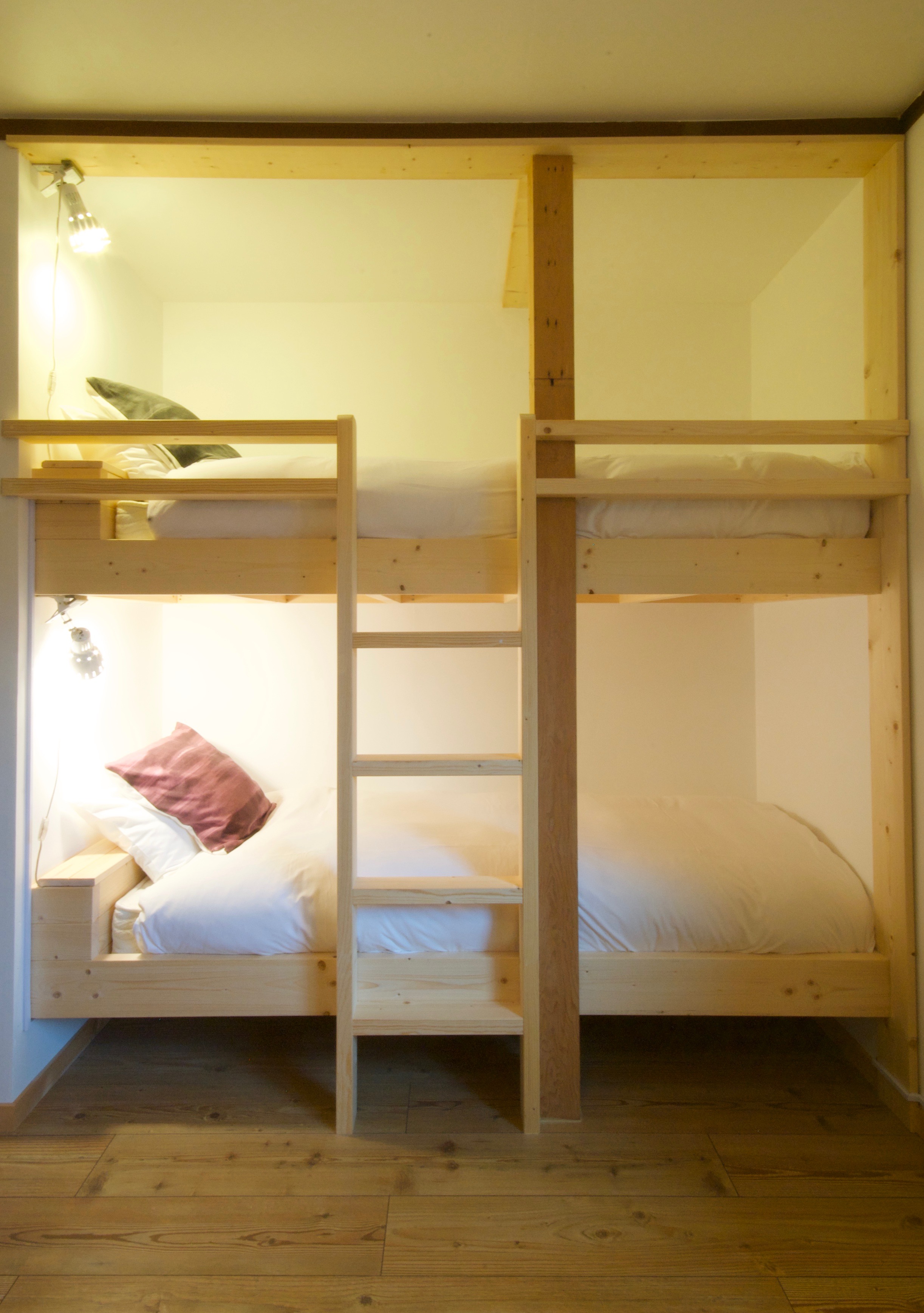 FACILITIES
Broadband internet + WiFi
Flat screen TV
Apple TV
Region-free DVD player
Powerful heating systems
Washer/dryer
Hairdryer, iron, ironing board
Vacuum cleaner
Oven
Dishwasher
Microwave, kettle, toaster
Nespresso coffee machine
Rice cooker, blender
Fans
Air conditioning
BBQ
AMENITIES
Bedding
Towels
Shampoo, conditioner, body soap
Dish washing liquid
Laundry detergent
Kitchen towel, toilet paper
Golden week holiday (27 Apr – 5 May) — ¥49,000
Summer holiday (13 Jul – 31 Aug) — ¥49,000
Winter value (1–17 Dec, 1–31 Mar) — ¥53,000
Winter peak (18 Dec – 29 Feb) — ¥63,000
Low season (other times) — ¥39,000
Above rates exclude Japanese consumption tax (10% from 1 October 2019), which will be added. Free transfers from/to Hakuba bus or train station on your days of arrival and departure are included, as well as regular shopping trips to the supermarket during your stay.
Location
Colonsay Cottage Hakuba is located in Misorano Forest, just a few minutes walk from the dining and entertainment hub of Echoland. Free shuttle buses to all of the main resorts in the area pick up close to the house — just 25 meters away. From there you can take buses to Hakuba Goryu (both Escal Plaza and Iimori areas), Hakuba 47, Happo-one, and Iwatake resorts, giving you great flexibility to explore all of what Hakuba has to offer.
In the late afternoons and evenings, there's also the Genki-Go shuttle bus, which has routes all around town — convenient for visiting the supermarket or bars and restaurants in other areas.
There is an onsen (Japanese hot spring) in a hotel just one minute's walk from the cottage — great way to relax after a day on the slopes.
Due to a bug in the Airbnb app, the available dates may not display correctly. Please use Airbnb via a browser, or see our calendar below for correct availability.